informed | Adopting technology to win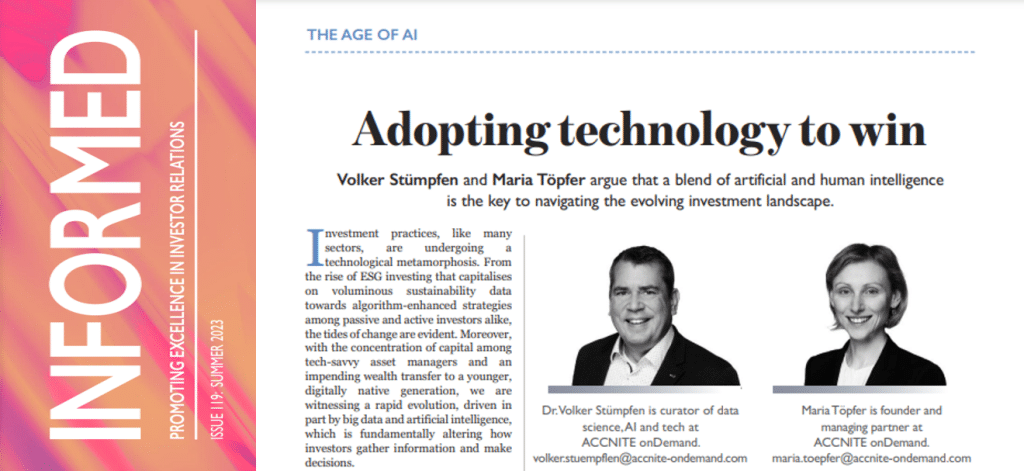 In its informed issue 119 IR Society has published an article authored by ACCNITE.
Like IR Society's 2023 conference, informed 119 focuses on 'Dynamic IR: Staying authentic & managing on-going structural change.' One element of this structural change are the amounts of data about your company available to the savvy investor through the adoption of AI and ML. 
We are exploring how in turn the winning IR team can benefit from similar technologies to enhance its strategies to engage with relevant investors.
Read Volker's and Maria's article to learn how a blend of artificial and human intelligence is the key to navigating the evolving investment landscape.
Access the full article here.
IR Society's informed magazine is always worth a read. Find our article as well as other useful insights including a full report of IR Society's 2023 conference here.