What is ACCNITE onDemand?
ACCNITE onDemand is a 100% affiliate of corporate finance and IR advisory firm ACCNITE Partners® which was co-founded by Maria Töpfer and Christian Bacherl in 2019. ACCNITE onDemand provides an integrated investor relations CRM solution as a service. The cloud-based application digitises and simplifies investor relations workflows centred around investor engagement, shareholder intelligence and investor targeting.
Analyse the behaviour of your institutional investors on an ongoing basis using the extensive shareholder database and benefit from detailed investor profiles. Identify relevant target investors globally using the artificial intelligence built into the investor targeting tool.
This investor relations CRM application offers you a variety of important features that support you in building long-term relationships with the right investors. Digitally map your investor meetings or simply arrange your appointments directly using the integrated meeting management module. The fully digitised feedback process makes it easy for your investors to provide feedback and gives you a continuous overview of investor perceptions.
With ACCNITE onDemand, you benefit from an ease-of-use and cost advantage allowing you to deploy your resources meaningfully and increase your team's productivity.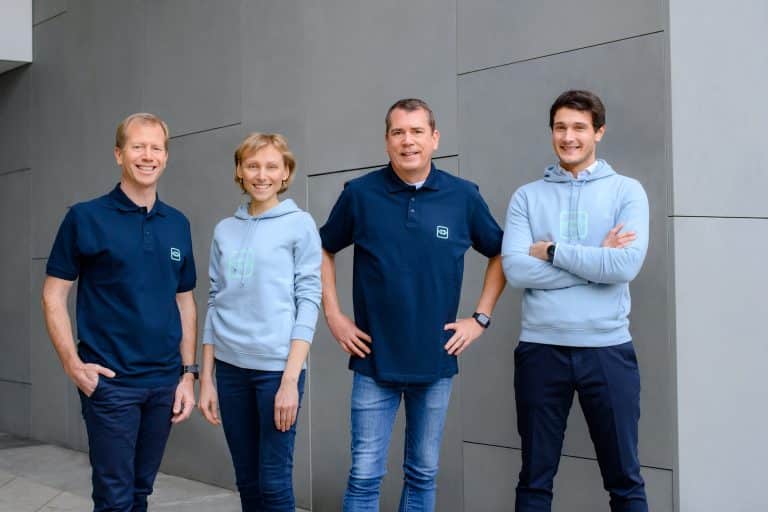 Christian has spent more than 20 years in Investment Banking / Equity Capital Markets.
His experience with IR related roadshows goes back to the late 90s when he set up the first roadshow and equities event management team at a German universal bank while working on the bank's Syndicate desk. The team's responsibilities started with deal related roadshows, expanded to non-deal roadshows and led to the establishment of some Germany´s largest equities conferences, ultimately including corporate credits.
As part of his responsibilities in syndication and capital markets Christian advised IPO candidates as well as listed companies on investor relations strategies including investor targeting and tools to continuously engage with the institutional investment community.
During his professional career, Christian's responsibilities included running teams in roadshow and event management, equity and equity linked syndicate desks and equity capital markets teams located in Germany and the UK. He was most recently a member of the executive board at a boutique firm responsible for corporate client-centric business, where his responsibilities included the equities research department, corporate finance and capital markets.
Christian holds a BA in Business Administration and a BSc in Computer Sciences.
Christian is married with two children. As an enthusiastic endurance runner, he knows what it takes to get to the finish line.
Before founding ACCNITE, Maria worked in various roles in Equity Capital Markets. Her responsibilities covered a wide variety of solutions and industries.
During her five years in equity capital markets, Maria was deeply involved in matching investors and investment cases as part of investor targeting.
Prior to investment banking, Maria's work experience included accounting, controlling and strategy consulting at Big 4 and DAX companies.
Maria holds a BA in International Business Management and an MSc in Finance.
As a skilled piano player, she knows how important it is to take care of the details.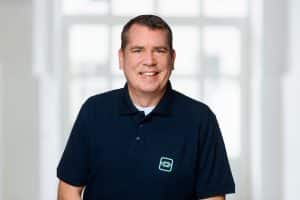 Curator of Data Science, AI & Tech
Before joining ACCNITE onDemand, Volker worked in various industries and conducted research in the fields of big data and AI. After having worked in the telecommunications sector, he then spent many years doing biomedical research at a renowned research centre. Among other things, Volker worked on AI-based methods for intelligent information extraction from texts for research into complex genetic diseases.
Based on these technologies, he founded one of the early and multiple-award-winning German fintech companies while still based at the research centre. The start-up developed real-time news analytics technologies for identifying share-price-moving events.
After selling his company, Volker built up a data science division for one of the largest German media companies; this included targeting solutions for digital marketing, AI-based recommendation systems for video-on-demand and reach forecasts for linear TV.
As a PhD in physical chemistry he knows how to get the right formula.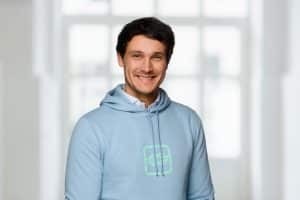 Curator of Customer Development & Customer Success
Before joining ACCNITE, Max has enjoyed various roles in capital markets including Equity Research, Investor Relations and Corporate Development.
Max started his professional career as a sell-side equity research analyst where he focused on listed real estate companies in the DACH-region. During his time in equity research Max lead the coverage of 8 companies. His responsibilities included various deal-related situations including IPOs and capital increases. Together with C-Levels and IROs he met investors on roadshows globally. 
Following his tenure on the sell-side, Max switched sides to become an IRO himself for a German mid-cap company. His day to day tasks comprised institutional investor engagement where Max represented his company at numerous conferences and events. Further responsibilities included the organisation of the AGM, coordination of annual and quarterly reports and peer group or market analyses.
Max holds an M.A. in International Business and Finance and is a certified Real Estate Economist from the International Real Estate Business School.
As disciplined strength athlete he knows what it means to set the bar high.
We believe in interdependence and respect. We help our customers to make the most out of their existing relationships as well as to identify and form new ones. We empower our customers to stay connected and up to date with our easy-to-use features. We strive to increase transparency and efficiency in investor-issuer interaction and the corresponding workflows. We are driven by the desire to create a direct link – Tying up all the loose ends.
Trust forms the basis of interdependence.
We communicate openly with our customers, colleagues and partners. We go to great lengths to keep our customer data secure.
Our commitment to equality is deeply rooted in our belief in respect.
We listen to what others have to say and value their opinion. Regardless of background or role.
We strive to enhance transparency and efficiency. It is at the core of what we do. For ourselves and for the benefit of our customers.
Our humble views on ESG and CSR.
ESG has become a hot topic for our clients. With more money becoming morally sensitive, impact investing has become a theme and institutional investors across the board are scrambling to ensure they can prove to their client base that they care about the environmental and social footprint of their investments.
This trend is still in its infancy. There is a struggle for data points, and we are aware that a lack of coordination and guidance on common reporting expectations is as much a headache to many of our users as their ability to collect and present the requested data points. Despite of that we sure hope the drive towards a sustainable future is here to stay where companies are rewarded for taking their share of responsibility in society and the world.
Are you looking to become part of the exciting journey to help our customers achieve their goals in a more transparent end efficient way? Are you looking for a change, and do you have expertise in customer development, customer relationship management solutions, event management or data science?
We are growing and we are excited to welcome you on board. Please reach out to us talent@accnite-onDemand.com.
Contact us to learn more about our data processing policies and technical and organisational measures.