Empower your IR team to effectively engage with investors.
Your ability to attract and retain high-quality investors is key to optimising your long-term costs of capital. ACCNITE onDemand's investor relations software has been designed from the bottom up to meet your goals. Our investor relations CRM helps you understand your current investor base, target additional investors aligned with your investment story and supports your day-to-day work, thus allowing you to engage effectively and measure your impact.
One integrated investor relations CRM
solution to meet your strategic goals.

More and more investors ask us to keep an active and direct dialogue. ACCNITE onDemand helps us to stay in touch, identify additional targets and understand what is driving investor decision making.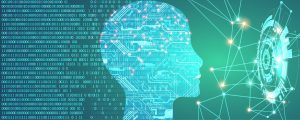 Get a behind the scenes understanding of how AI can support investor targeting.
Learn more
Interested to learn how your team can take your investor relations programme to the next level?