How we are trying to contribute.
Being a purely digital company of manageable size, it would be easy for us to claim our footprint is so small it is not on us to save the world or at least make it a little better. We don't want to fall into this category of preaching water and drinking wine.
We are firmly grounded in principles of equality. We have been founded by a female/male founder team and work in international teams where ethnic and gender backgrounds only matter to the degree that they help us widen our horizons and look at the same things from different angles. From day one we have vowed to keep it this way. Consequently, we have taken precautions that diversity is something that propels us and will never be a reason for holding anyone back.
Our climate impact is modest with the largest CO2 contribution stemming from data processing, data warehousing and online collaboration. We will always prefer the train over the plane, an online meeting over an in-person meeting, and a voice-only meeting over a video conference if the circumstances allow. We could go on talking about limiting plastic products, monitoring water consumption, electricity and heating sources as well as our preference for business partners who take a similar approach, but we are sure you get the picture.
Taking our believes one step further.
When looking for something where we could make a small contribution which would have an impact, we came across an opportunity to combine a social project with an environmental angle which we really liked.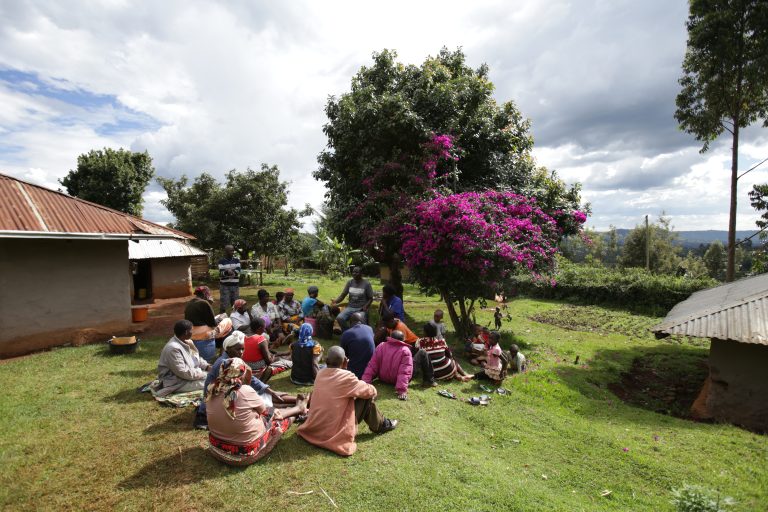 We have "invested" in Treedom's project of planting trees around the world serving three major purposes:
1. Social and economic benefits.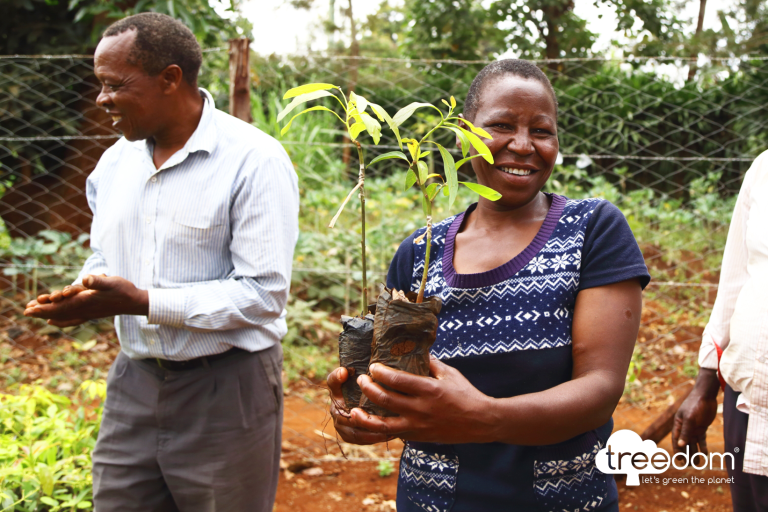 A strong focus on involving local communities and making them the custodians of the projects. Funding, community building, training and technical assistance are the fundamental step in starting each new Treedom project. The communities are to derive direct benefits from trees in terms of food resources and economic opportunities.
2. Local environmental benefits.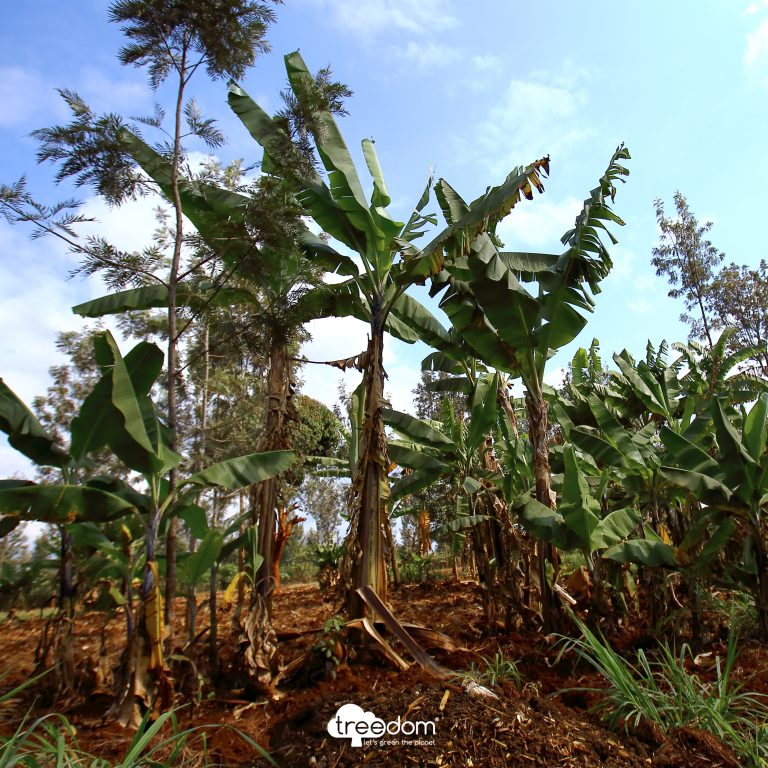 Since the tree cultivation is integrated in agricultural settings of local farmers there is a strong emphasis to deliver maximum benefits to the ecosystem in which a project is placed. The most common positive local environmental benefits will be combating soil erosion, enriching biodiversity, protecting soil fertility, creating sustainable ecosystems and more.
3. Global environmental benefits.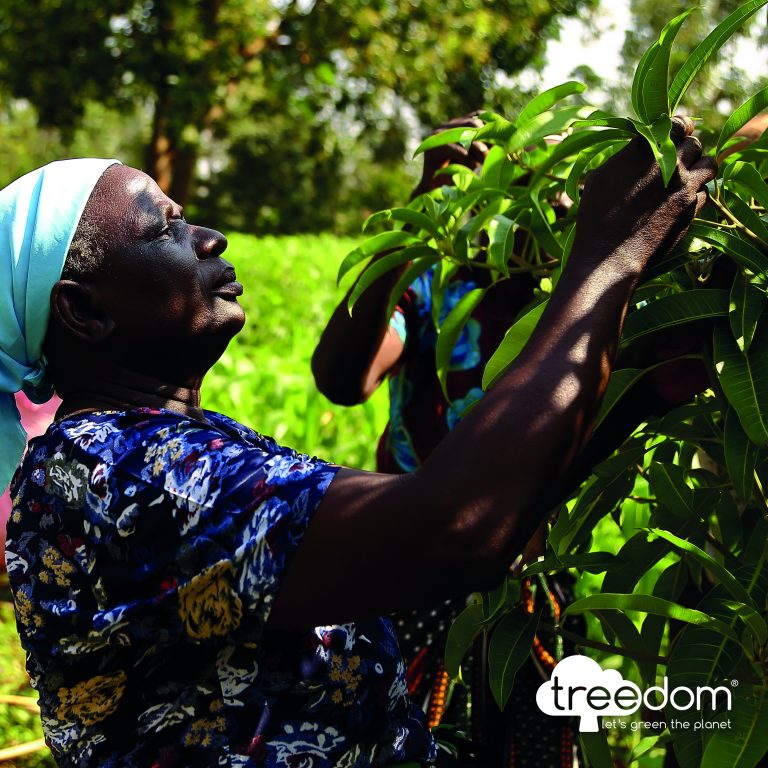 Trees absorb carbon dioxide. They absorb more the better they grow and the longer they are allowed to live. Common sense and a nice side effect from our point of view. You will not see us boast the amounts of CO2 absorbed by "our" trees on this site.
And besides, we like to give our trees as symbolic presents to our clients and business partners. Therefore it is not even our trees absorbing the CO2.
We have helped plant two hundred trees in three different countries.